We are Creative
We are SCREL
SCREL INFORMATION PVT LTD WAS ESTABLISHED IN 2009 WITH A VISION TO PROVIDE A SOFTWARE DEVELOPMENT E-COMMERCE , REAL ESTATE , AND WEB APPLICATION WITH EXPERIENCED IT CONSULTANT WHO CAN OFFER VALUABLE BUSINESS SOLUTIONS WITH CUSTOMERS INTEGRATE WITH VENDORS AND EMPOWER EMPLOYEE TO WORK TO THIER FULLEST POTENTIAL.
MULTINATIONAL COMPANIES. WE CREATES CUSTOMIZED SOFTWARE SOLUTIONS FOR NUMERICAL SIMULATIONS AND DATA VISUALIZATION. WE DELIVER EXCELLENT SERVICE QUALITY AND OFFER SMOOTH AND SEAMLESS WEBSITE DEVELOPMENT ON DIFFERENT SCALES.


If your organization is considering creating an app for the iPhone or iPad, you can trust in the SCREL. Creating mobile apps can be really challenging. But that is how the world goes by today. Most of the businesses are going beyond websites by having mobile apps to better reach their customers. This is where we come in. Simplifying the process of mobile application development and making an experience out of the app rather than just launching is what we do best..


SCREL creates customized software solutions for numerical simulations and data visualization. We deliver Excellent Service Quality, driven by our passion and research experience.
Our Clients
We Organize Everything For You!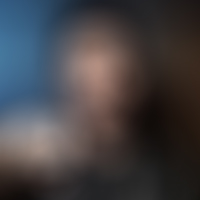 "A CREATIVE WEBSITE GIVES A POSITIVE IMPACT ON CUSTOMERS BUSINESS".
Balanchaev Balancha,
Investor
People who are really serious about software should make their own hardware.
Alan Kay
If we want users to like our software, we should design it to behave like a likeable person.
Alan Cooper
Whether it's Google or Apple or free software, we've got some fantastic competitors and it keeps us on our toes.
Bill Gates
"In software systems it is often the early bird that makes the worm"
Alan Perlis